Dear Gentle Friend ~
On Saturday, April 18th at 2:00 p.m. in the Chatham Community Library, Light of Carolina Christian Writers presented a very special spring event. After five seasons of meeting as a group of inspirational writers, we presented readings in Pittsboro's beautiful library.
Our press in the paper invited the public with this message:
"Join us for an afternoon of inspiration with Light of Carolina Christian Writers. Founder and author, Barbara Parentini, and the group's members represent a variety of genres. The program will feature readings from historical fiction, cozy-cottage mystery novels, heartwarming non-fiction, and hilarious Erma Bombeck-style stories, all with messages of faith and hope.
After the readings, you're invited to join us for exquisite cake and refreshments fit for the Queen's visit at Downton Abbey!"
All of the writers did a wonderful job presenting, and enjoyed meeting the public during the reception.
We really did have cake fit for a queen's visit, elegant and delicious!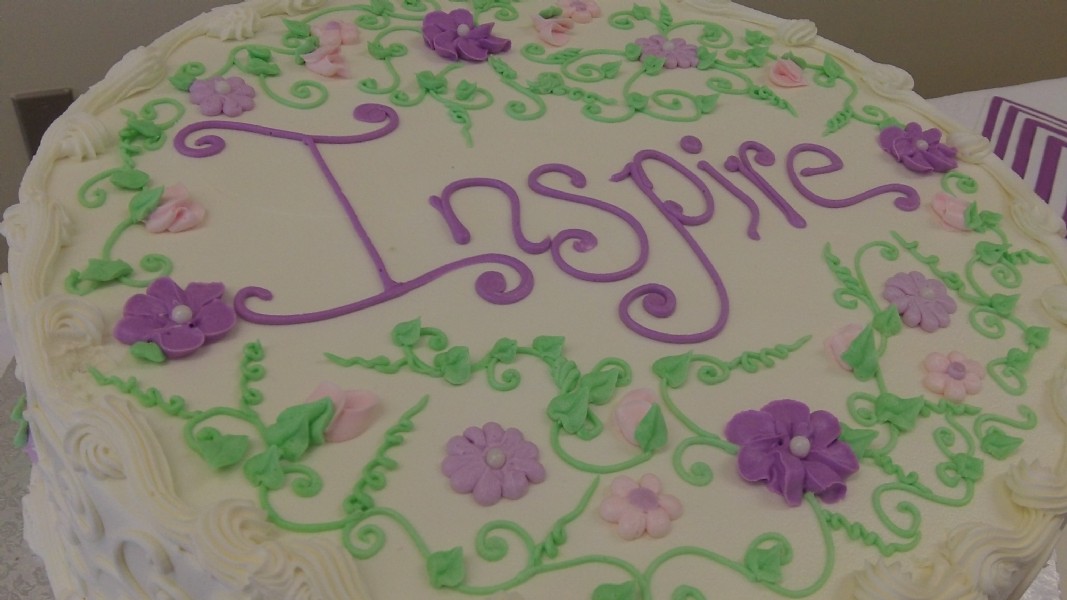 I'll give you a taste of the awesome cake served at Light of Carolina Christian Writers' spring event. It was only 27 pounds of white vanilla cake, 16" across, four layers filled with chocolate mousse, and beautifully decorated with vanilla buttercream, inscribed with what inspirational writers do ... Inspire!" See Facebook post and pics: https://www.facebook.com/AuthorBarbaraParentini
Many thanks to all who browsed our tables, bought our books, purchased Soaring Hearts cards, and shared this memorable afternoon with us ... and together, we ate cake! Join us next year for more writerly fun.
All Gifts by Grace,
Barbara
#writers #library #reception