Dear Gentle Friend ~
Easter celebrates the promise of hope. New life. New possibilities. Life abundant!
So, today, I'd like to share my special Soaring Hearts "HOPE" card from The Sea Glass Collection.
You'll find encouraging Scripture inside the HOPE card, and a magnificent island sunrise cover by photographer Tim Forrest of www.islandsunrises.com .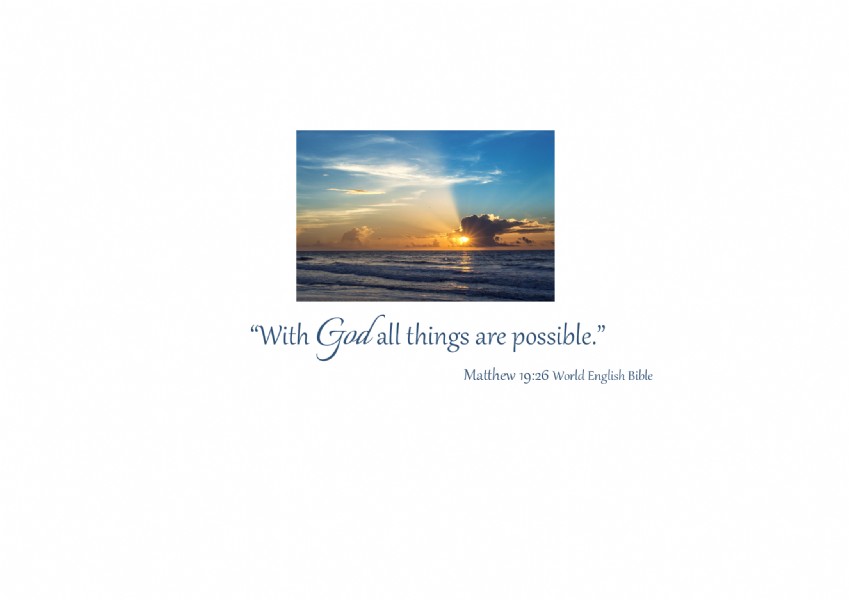 A heartfelt message of encouragement awaits ~ God paints HOPE across the sky at sunrise ... for you.
Just about everyone I know can benefit from more hope in their lives. What about you? Are you in need of hope?
Friend, if you've lost your way, wondering when hope vanished on the horizon, take heart. As the verse in Matthew reminds us,
"With God all things are possible."
You can trust God to fill the empty spaces in your heart where hope once lived. . .
It's my desire that each time you view the wonder of sunrise, you'll embrace God-given possibilities for your day.
Thank you all for your kind words about The Sea Glass Collection. I love receiving your notes, cards, and calls.
Until next time, may your faith be renewed, and your heart running over with hope.
Christ, our eternal Hope, is risen!
Easter blessings,
Barbara