Dear Gentle Friends ~
More than five years ago, I connected with Pam Thorson. I knew from the beginning she was special. Her life centered around serving God and her family; and I knew her powerful story could touch the lives of millions of caregivers with hope. I'm delighted to introduce my guest author, and dear friend who has become like a sister, to share her latest book, OUT from the SHADOWS:31 Devotions for the Weary Caregiver.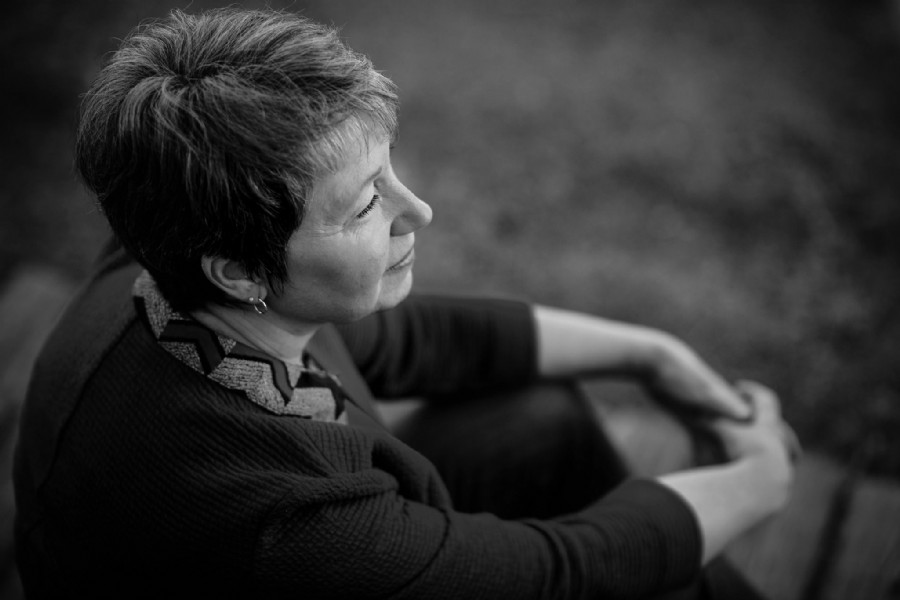 The Fellowship of Suffering: You are Never Alone
That I may know Him and the power of His resurrection and the fellowship of His sufferings...
-Philippians 3:10
She lives on the East coast; I live in the Pacific Northwest. We're both nurses, authors, and caregivers.
We've never met, but I consider Barb Parentini one of my dearest friends. I can't remember how we connected online, but from the beginning our sense of sisterhood was deep and enduring.
It wasn't until our first and only phone conversation that I was privileged to hear her testimony. I discovered that Barb has suffered much from an automobile accident that nearly took her life. Her recovery has been long and painful. It meant giving up her profession as a registered nurse.
Along the road to healing, she found a new passion: designing beautiful inspirational cards.
Maybe that's one of the things I love about her. She has taken a tragedy in her life and allowed God to turn it to good. She reminds me of my son Kevin, who was paralyzed at the age of nineteen in a fall. A musician prior to his accident, Kevin has taken his passion for Christian music and turned it into a popular website. As founder and senior editor, Kevin works with artists, publicists, and contributors around the country to produce an inspiring website devoted to Christian music.
Friendships are forged from common interests, and suffering creates a similar companionship. When we are going through a hard time, life can be lonely. People don't like pain. They run from sorrow, leaving behind those of us who have no choice but to endure it alone. So it's exciting to meet others who have been through similar struggles. They really understand. There's so much you don't have to say. And so much you can say.
That's what makes the Savior so beautiful. He is God. He could have stayed forever in His glorious palace in heaven, far above the dirt of earth. He didn't have to come and get involved in our brokenness.
But He did. He took on the form of a man, walked in the dirt with us, and died for us. He suffered unspeakable torment to purchase our deliverance. He identifies with our heartache.
Because of this, He's the perfect advocate, friend, and comrade. He's here, right now, waiting to fight for us, talk with us, and bring us into His fellowship. He invites us to share it all with Him: the suffering, the defeats, the victories, and the joy.
We never have to be alone again.
Bio: Pam Thorson is a licensed practical nurse, author, speaker, and full-time caregiver. She pioneered in the homeschooling movement from 1982-2006 and authored her first book, Song in the Night, in 2008. Her newest book, Out from the Shadows: 31 Devotions for the Weary Caregiver (Lighthouse Publishing of the Carolinas), released March 28. Pam resides in the Pacific Northwest with her family. Contact her at www.pamthorson.com.
Thank you, Pam! I'm so honored by your kind words. And, thanks to all of you who paused to share Pam's wonderful devotion. I'm looking forward to reading more encouraging devotions from this talented author.
Here's the link to the book trailer: https://www.youtube.com/watch?v=ov-YvGa3mkg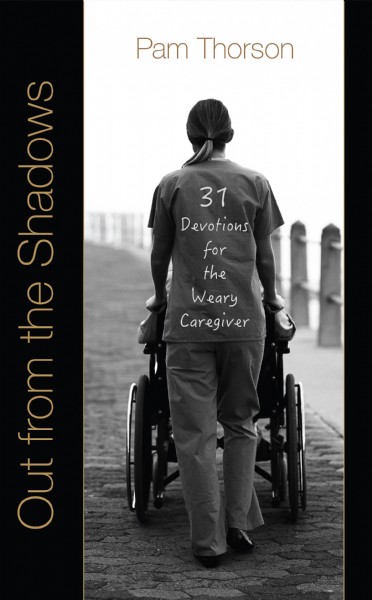 Are you a caregiver? Do you know someone who is? Please share a copy of this book with them today. We'd love for you to share a thought or two with us.
Until next time, dear friends ...
All Gifts by Grace,
Barbara
#caregiver #devotions #hope