Dear Gentle Friends~
Welcome back to sail with me at Gifts by Grace. I trust this finds you relaxed after a summer of special adventures, and eager to wander hills ablaze with autumn's splendor. I'm pleased to introduce you today to my friend and fellow writer, Pat Horton. I first met Pat when she attended a gathering of Light of Carolina Christian Writers. She is a quiet, gracious soul, and very humble about her writing efforts. It was after she began sharing her amazing words and artwork that I knew Pat was a talented writer and artist whose voice left me wanting more.
I'm delighted to begin this season with Pat's inspired poetry and photo. So friends, join us in a quiet corner for a few moments to reflect on "My Sisters and Me and Pleiades." Enjoy her fun background for us, as well.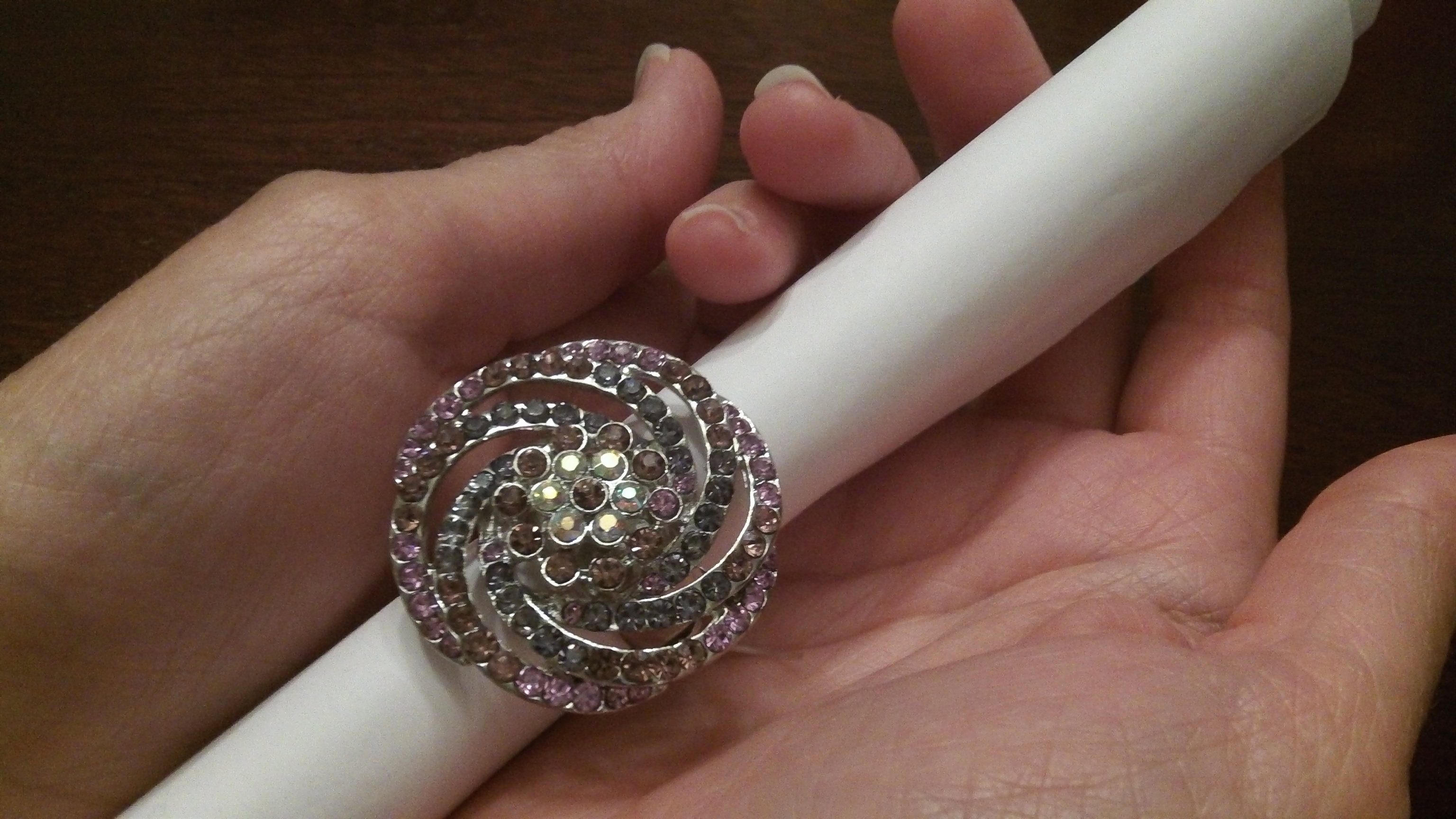 Inspired by a piece of costume jewelry from Steinmart I was ready to get home and start my research, already sensing it would take the form of a poem about the women in my family. When I read these sentences: "The Pleiades or Seven Sisters is an open star cluster containing middle-aged hot B-type stars located in the constellation of Taurus. The cluster is dominated by hot blue and extremely luminous stars." WikipediaI had a good laugh and squeezed the tears from my eyes. My sister and I are both born in May, post-menopausal with daughters in their thirties, who happen to be extremely creative women. Rarely does writing come so easily, but when it does, what a blessing!
MY SISTERS AND ME AND PLEIADES
Wound, bound, linked by unseen chain,
all together, all form one.
Old blood, hot blue and seed,
accumulation of those before, and us, and to who will be.
We ride, we sail, we flock as doves upon the idol back of Aaron's bull,
the whole world gazes, adoration, speculation, wonder...
stories sett'ling like sediment down through the ages.
So we add our verses by generation, mothers, daughters, sisters,
a conflagration of
Loves, and joys, and fears, and the nebulosity of tears.
We sparks, are beamed thought
cast from the eye of God
whole and perfectly formed does each one glitter,
genuflect satisfaction back the Creator,
but more splendid still as they together shimmer.
A star is a star and only that, radiant shine yes--
united, more so gloriously blessed,
never alone
Family-- stands fast!
---Pat Horton, for my daughter, sister and niece, Christmas 2011
BIO ~ Pat Horton lives and writes near the historical mill town of Bynum. She has compiled a meditative prayer walk for the neighborhood surrounding Christ United Methodist Church where she is a member. Building on the foundation of her life verse, Matthew 7:7, and her personal relationship with Christ, she understands her vocation as encouraging others in their relationships to ask, seek and knock through prayer. Pat is a member of the Light of the Carolina Christian Writers in North Carolina.
Thank you, Pat, for visiting with us today. And readers, feel free to leave us a thought or two. We always love hearing from you.
May your journey through autumn be blessed with beauty and inspiration. Until then, friends. . .
All Gifts by Grace,
Barbara